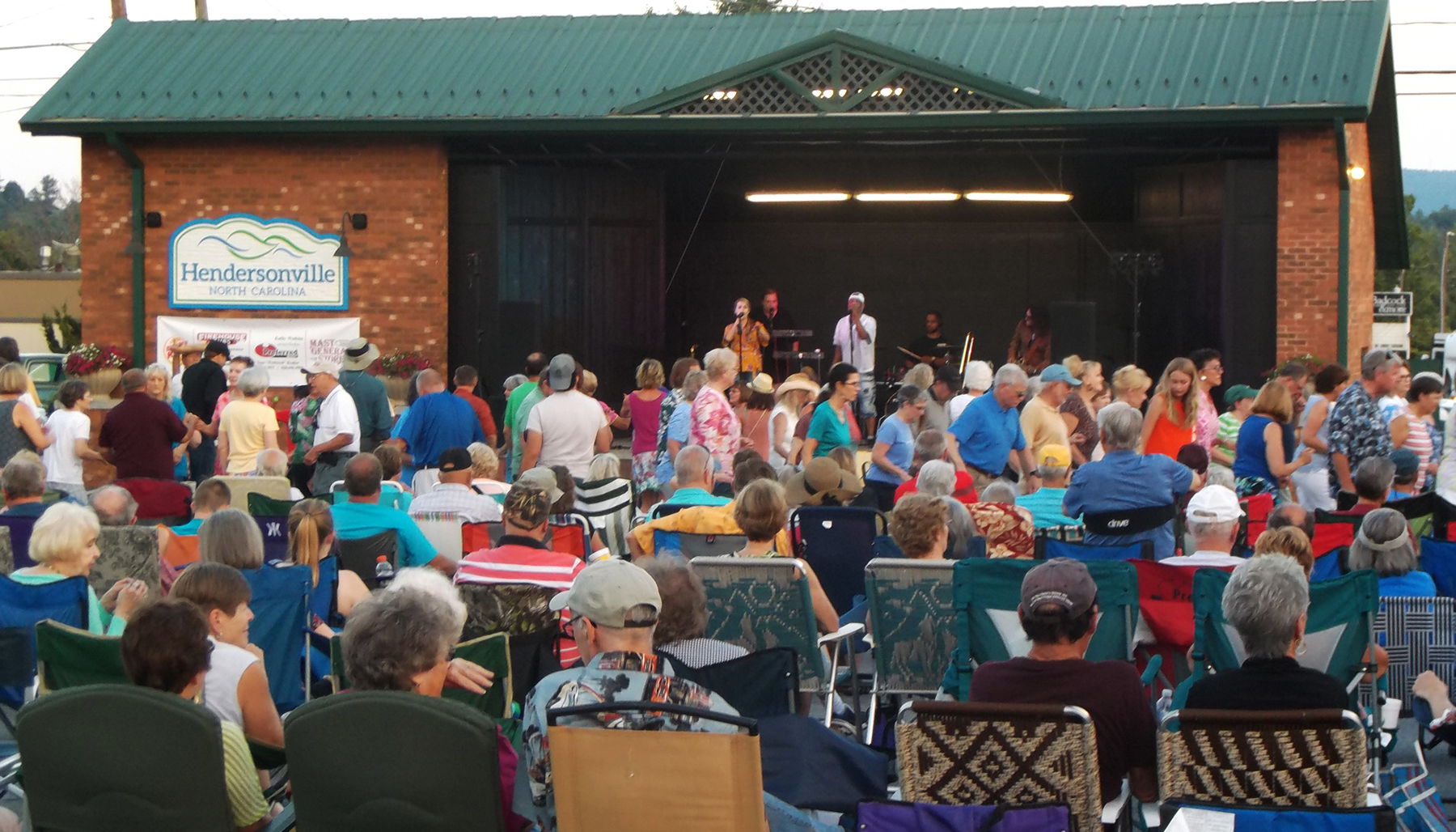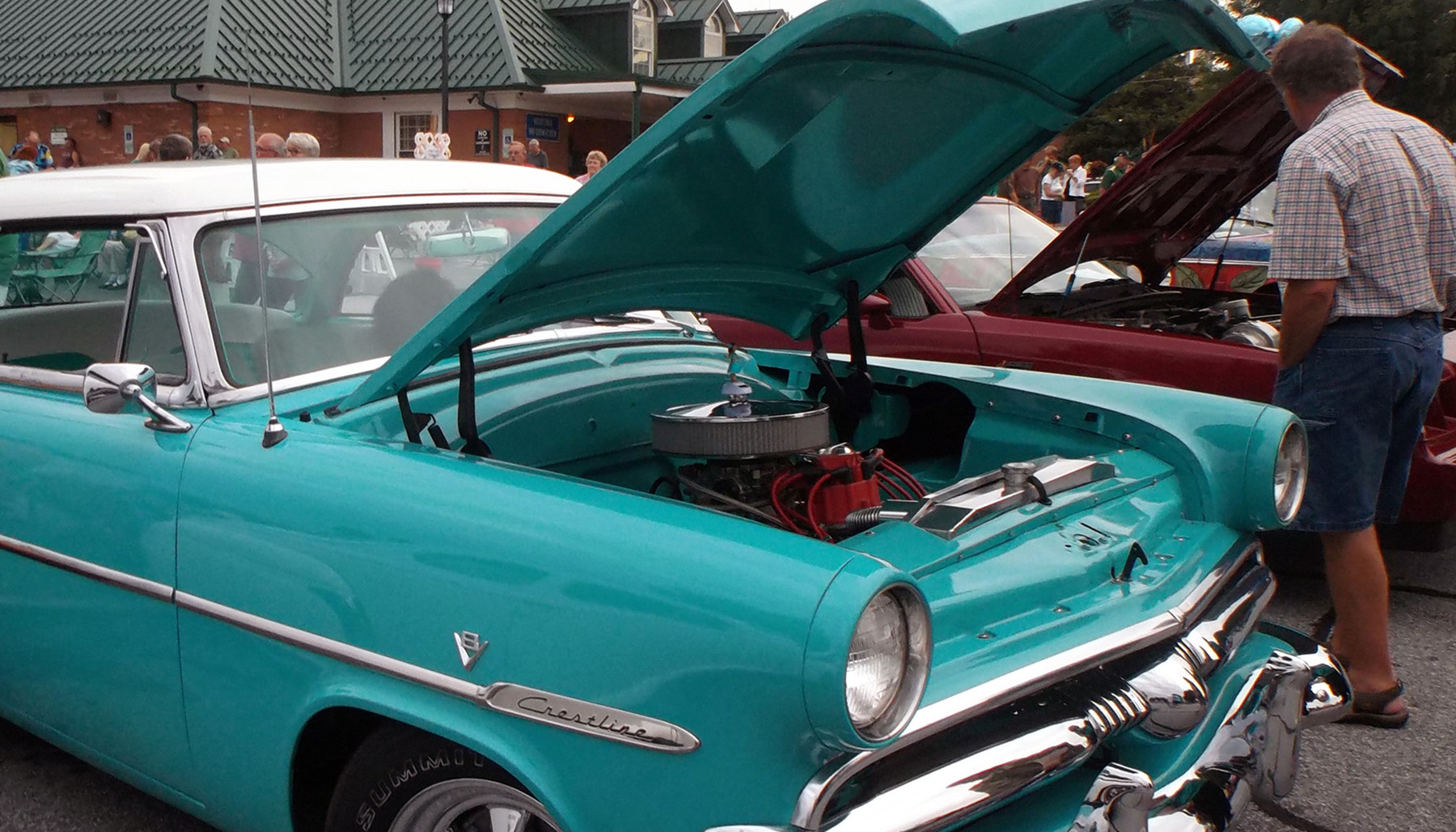 2021 Music on Main concert season to be announced soon.
July – August
Every Friday Night / 7pm – 9pm / Free
Visitor Center, 201 S. Main St., Hendersonville, NC
Music on Main features a diverse line-up ranging from pop, oldies, rock, to contemporary music – there's something for every musical taste! The family friendly event offers concessions such as: hot dogs, ice cream, pretzels and lemonade for sale.
Bring a chair and enjoy an evening of live music from 7pm-9pm.  The audience seating area opens after 5:30pm, early admission is prohibited.  Admission is free. Alcoholic beverages, backpacks, or coolers are prohibited. Please leave your pets comfortably at home. A Hendersonville City ordinance allows event organizers to exclude animals from the event space for the health, safety and welfare of the community, dogs, patrons, and vendors and their products.
In case of inclement weather the concert will be postponed until 8pm.  If the weather does not improve by 8pm the performance will be cancelled.
For additional information call the Henderson County Tourism Development Authority at 828-693-9708. The Music on Main concert series is coordinated, produced, and sponsored by Henderson County Tourism Development Authority.
There are no upcoming events at this time.