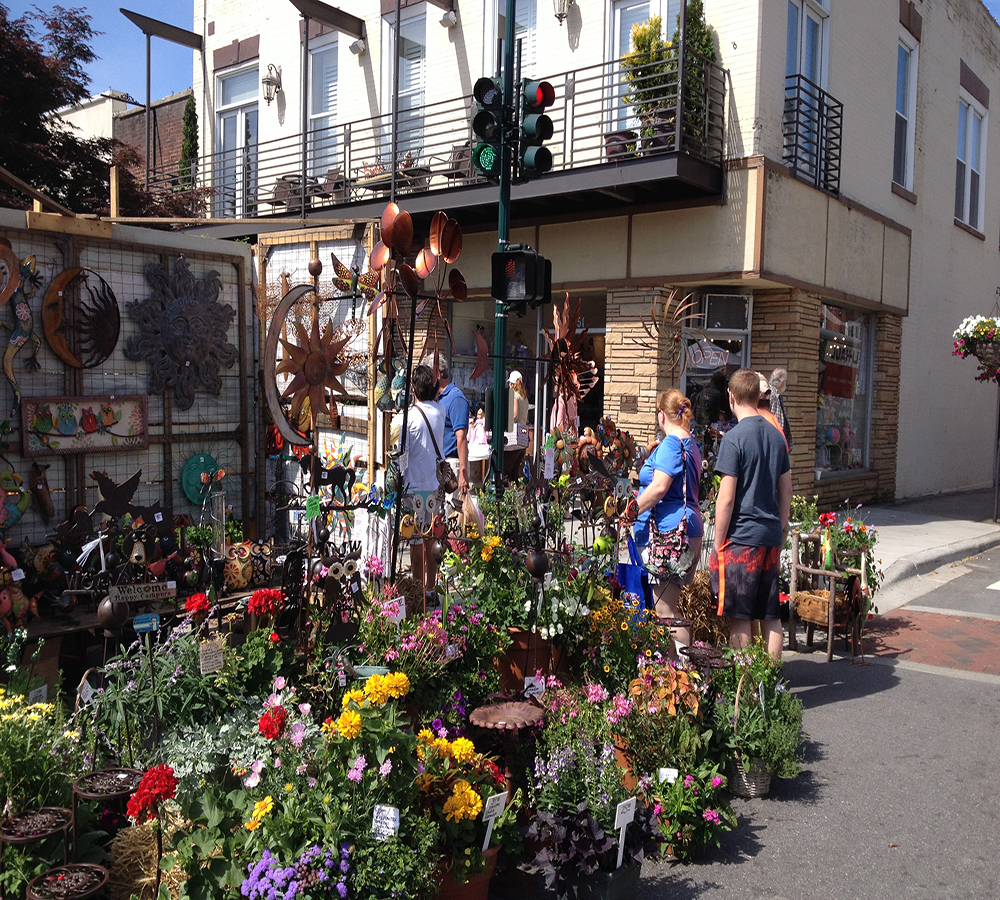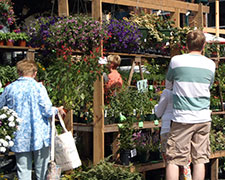 Garden Jubilee
The Annual Garden Jubilee Festival has been the place for one-stop shopping for garden lovers for over 20 years in Downtown Hendersonville. Garden Jubilee is Hendersonville's premier lawn & garden show, and one of the largest gardening shows in the Western North Carolina. The two-day Festival is held on Saturday, May 26 & Sunday, May 27, 2018 of Memorial Day weekend.
Garden Jubilee highlights more than 260 vendors spaces lining Main Street. Learn tips and tricks from regional gardening experts located throughout the festival. Local and regional nurseries will be selling 1000's of annuals, perennials, vegetables, herbs and hard to find plants on every block of the festival. Crafters create distinctive garden art to enhance the beauty of your yard. There will be handmade lawn furniture, jewelry, garden tools, yard art, planters, wind chimes, birdhouses, as well as soaps and pottery. Shoppers bring wagons to transport their many purchases.
The Hospitality Tent offers shoppers an area to leave their plants and other purchases while they continue to shop. A festival map and vendor directory will be Two Garden Jubilee Hospitality Tents will be available during the festival.  One will be located on South Main Street in front of the Historic Courthouse, between First & Second Avenues and the second location be on North Main Street at the corner of Fifth Avenue and Main Street. The Hospitality Tents offer shoppers an area to leave their purchases with Festival volunteers so they are able to continue to shop, without lugging around plants and bags. A festival map and vendor directory will be available for shoppers searching for a particular vendor, product or general information.
Please leave your pets comfortably at home, Hendersonville City ordinance prohibits animals in the event area.
Memorial Day weekend is the kick-off to the summer season; spend it in Hendersonville, for lodging or area information. For information call the Henderson County Tourism Development Authority at (828) 693-9708 / 800-828-4244. Garden Jubilee is an event of the Henderson County Tourism Development Authority.
There are no upcoming events at this time.