Marked Tree Vineyard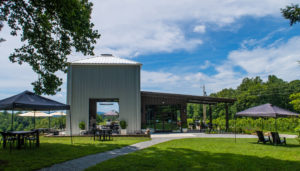 623 Deep Gap Road
Flat Rock, NC 28731
Marked Tree Vineyard, located at an elevation of 2,300 feet on the Eastern Continental Divide, is Flat Rock's first winery.

It offers 10 wine varieties made with European vinifera and French-American hybrid grapes in a picturesque setting, surrounded by panoramic views.

Grapes include Cabernet Franc, Petit Verdot, Grüner Veltliner, Chardonel and Vidal Blanc.

Enjoy the indoor tasting room and outdoor patio, open Thursdays through Mondays.

Vineyard tours are also available on Saturdays.