Sep
21
Thu
Aging Projects, Inc. 4th annual "Aging in Place

@ Blue Ridge Community College
Sep 21 @ 8:00 am – 3:30 pm
Aging Projects, Inc. 4th annual "Aging in Place. It's In Your Future," National Conference. Helps seniors, caregivers and community organizations resources to age in place. Blue Ridge Community College Technology Education Development Center. 8 a.m. – 3:30 p.m. Free of charge. 180 Campus Drive, Flat Rock, 828-776-1390. www.agingprojectsinc.org
Wicked Plants: The Exhibit

@ North Carolina Arboretum
Sep 21 @ 9:00 am – 5:00 pm
On exhibit September 16, 2017 – January 7, 2018, inside the Baker Exhibit Center, The North Carolina Arboretum's popular, one-of-a-kind traveling exhibit,Wicked Plants, returns to the Arboretum this fall! Inspired by author Amy Stewart's best selling book "Wicked Plants: The Weed that Killed Lincoln's Mother and other Botanical Atrocities," this fun-filled, family-friendly exhibit gives visitors a safe, hands-on experience with some of the world's most harmful plants and diabolical botanicals.
Featuring more than 100 plants and thrilling two- and three-dimensional interactives, Wicked Plants is set inside a Victorian-era ramshackle home where visitors migrate from room to room and learn about various poisonous plants that may be lurking in one's own home or backyard. By incorporating history, storytelling and science, Wicked Plants provides visitors with a treasure trove of bloodcurdling botany that will entertain, alarm and enlighten.
Winged Wonders: Step into the world of Butterflies

@ Western North Carolina Arboretum
Sep 21 @ 9:00 am – 5:00 pm
See the miracle of metamorphosis before your very eyes. On display May 13 – October 29, inside the Baker Exhibit Center Greenhouse, Winged Wonders is an indoor butterfly exhibit featuring a chrysalis-rearing chamber and a walk-through butterfly house where visitors can meet a whole host of local butterfly species, including monarchs, swallowtails and more.
Waterfalls 'n Wine

@ Pisgah Field School
Sep 21 @ 11:00 am – 3:00 pm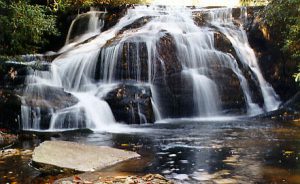 With over 250 waterfalls within Transylvania County, it's no wonder that you don't know where to start looking for them!  We'll guide you to five of the most beautiful of the bunch, leaving room for some education on the unique history of Pisgah National Forest and maybe a little flora and fauna ID.  We'll end the trip in beautiful downtown Brevard with a wine tasting at Broad Street Wines.  Make the most of your trip to the NC Mountains!  Hiking up to one mile and pre-registration are required for this tour.  Bring a sack lunch and rain gear. Please call 828-884-3443 for more information.
Amadeus: Starring Million Dollar Quartet's Nat Zegree

@ Flat Rock Playhouse Mainstage
Sep 21 @ 2:00 pm
Open Studio Tour Preview Party

@ South Main Street
Sep 21 @ 5:00 pm – 7:00 pm
Get a seek peek of the 2017 Henderson County Open Studio Tour at the Preview Party on Thursday, September 21! Meet the artists at Rhythm & Brews from 5-7pm on South Main Street.

Rhythm and Brews

@ Allen & Caswell
Sep 21 @ 5:00 pm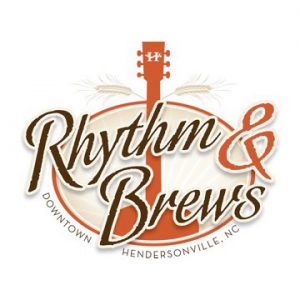 Rhythm & Brews, Free downtown concert, Third Thursday of each month May-September, on South Main Street between Allen & Caswell Streets, music starts at 5pm, headline acts from 7pm-9pm, free, seating space is limited; beer, wine & food available.
2017 Concert Headliners include: 
May 18 – The Get Right Band 
June 15 – Major & the Monbacks
July 20 – The Steel Wheels 
August 17 – Come Back Alice
September 21 – Backup Planet
You're A Good Man Charlie Brown

@ Flat Rock Playhouse Downtown
Sep 21 @ 7:00 pm
Based on The Comic Strip "Peanuts" by Charles M. Schulz Book
Music and Lyrics by Clark Gesner
Additional Dialogue by Michael Mayer
Additional Music and Lyrics by Andrew Lippa
Original Direction for this version of "You're A Good Man, Charlie Brown" by Michael Mayer
Originally Produced in New York by Arthur Whitelaw and Gene Persson
Happiness is…this charming musical featuring the beloved Charles M. Shulz Peanuts gang. Charlie Brown, Lucy, Linus, Sally, Schroeder…and yes Snoopy too!  A delight for the whole family.
Amadeus: Starring Million Dollar Quartet's Nat Zegree

@ Flat Rock Playhouse Mainstage
Sep 21 @ 7:30 pm
Clint Black

@ Thomas Wolfe Auditorium
Sep 21 @ 8:00 pm
Clint Black has sold more than 20 million albums worldwide and charted nearly two dozen No. 1 singles including "A Better Man," "Killin' time," "Nothing But The Taillights," "Like The Rain" and "When I Said I Do."  He is one of the most successful artists in Country music history having written, recorded, and released more than 100 songs, with nearly one third achieving "hit song" status on Country radio.  Perhaps most impressively, Black wrote or co-wrote every one of his more than three dozen chart hits.  Since his debut, Clint Black has won numerous awards from the American Music Awards, Academy of Country Music, the Grammys, and the Country Music Association. In addition, Black was inducted into the cast of the Grand Old Opry in 1991 and earned a star on the Hollywood Walk of Fame in 1996.
In August 2016, following the 25th anniversary of his critically-acclaimed, triple-Platinum debut album Killin' Time, Clint Black became the 48th inductee into the Texas Country Music Hall of Fame, joining the ranks of such artists as Willie Nelson, Waylon Jennings, Kris Kristofferson, George Jones, and more.
Black's latest album On Purpose, which was released in late 2015, is dedicated to his father, who died in 2012.
"To him, country music was a sacred thing. From time to time, I imagine him out there just beyond the spotlight, listening. So I dedicate this album to him, wishing we could share one more release together but alas, the clock ran out. I'll just live with the faith that somehow, he's able to hear it."
Clint Black lives in Nashville with his wife, American actress and singer, Lisa Hartman Black.
MORE INFORMATION
Venue website: http://www.uscellularcenterasheville.com/
ABOUT CLINT BLACK
Website: http://www.clintblack.com/
Facebook: https://www.facebook.com/clint.black/
Twitter: https://twitter.com/Clint_Black
YouTube: https://www.youtube.com/user/clintblackvideos