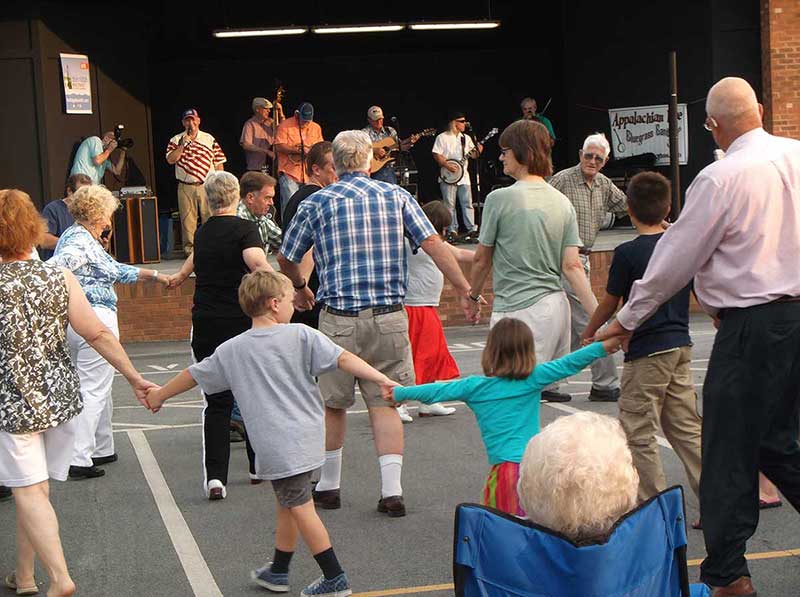 In 2019, the annual summer tradition of The Street Dances celebrates its 101st anniversary! The Street Dances began in 1918, when the citizens of Hendersonville took to the street to welcome home the soldiers from WWI. The Dances features mountain heritage bluegrass music, square dancing and clogging every Monday evening from July 8th through August 12th. On each of these 6 Monday nights, starting at 6:30pm, the caller, William Puckett, will teach audience members some basic square dancing moves so that everyone can join in on the fun led by the evening's clogging group.
The 6th and final week of the series features music by Bobby & Blue Ridge Tradition and dancing by the Southern Connection Cloggers.
In addition to your dancing shoes, bring a chair to enjoy an evening filled with live music, dancing and entertainment from 7 – 9pm. The audience seating area opens after 5:30pm, and early admission is prohibited. Please leave your pets comfortably at home, as a Hendersonville City ordinance prohibits animals in event areas. Admission is free. No alcoholic beverages, backpacks or coolers allowed.
In case of inclement weather, the concert will be postponed until 8pm. If the weather does not improve by 8pm the performance will be cancelled.

Bobby & Blue Ridge Tradition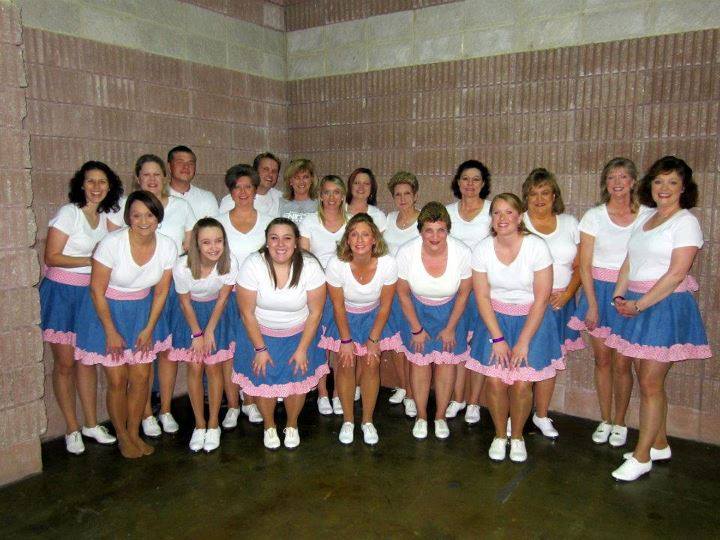 Southern Connection Cloggers