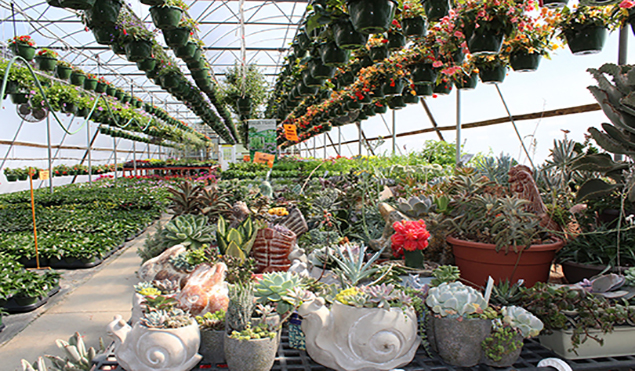 This year Garden Jubilee 2020 Nurseries & Orchard Tour be sending the public out to the local nurseries and orchards throughout Henderson County to prevent the gathering of the usual large crowds experienced on Main Street. The Garden Jubilee 2020 Nurseries & Orchard Tour will run from May 22 – 25, Friday through Monday of Memorial Day Weekend, from 9 am – 5 pm daily, to spread the public out over several days to avoid large crowds. The modifications to the Garden Jubilee 2020 Nurseries & Orchard Tour will follow federal and state mandated guidelines for cleaning, social distancing and limiting crowd size. The self-guided tour allows you to have the flexibility of mapping out your own route by starting at the business of your choice.
Local and nurseries will be selling annuals, perennials, trees, shrubs, vegetables, herbs and hard-to-find plants.annuals, perennials, shrubs, trees, vegetable plants, herbs, hanging baskets, planter boxes, garden accessories, flowers pots, garden soil and much more. The orchards will be offering produce, jams, jellies, honey, cider and baked goods.  Several of the stops along the way, will feature crafters, selling such items as: pottery, soap, wind spinners, wreaths, aprons, jewelry, wind chimes, bells and sculptures.
The brochures includes a map of the participating Henderson County nurseries and orchards. The information is available on the HCTDA web site, including a downloadable version of the brochure, for easy navigation. Check the web site often for updates of the businesses participating.
Go online for additional information about Garden Jubilee 2020 Nurseries & Orchard Tour, or call the Henderson County Tourism Development Authority at 828-693-9708 or 800-828-4244.
Sponsors – Henderson County Tourism Development Authority & Carolina Ace Hardware