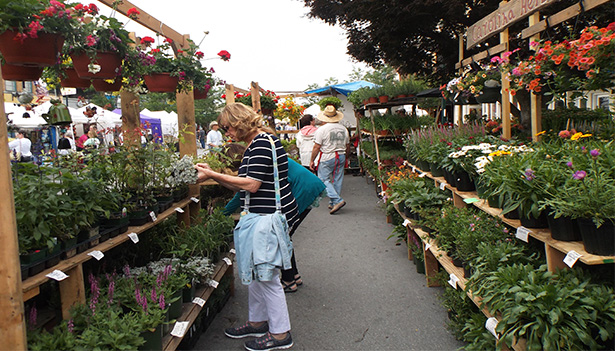 Garden Jubilee is the largest gardening festival in the region, held in Historic Downtown from Sixth Avenue-Caswell Street over Memorial Day Weekend, from 9am-5pm both Saturday, May, 23rd and Sunday, May, 24th. Vendors will be selling 1000's plants, arts & crafts, lawn/garden accessories & food, plus experts will be on-hand to answer your gardening questions. Garden Jubilee is an event of the Henderson County Tourism Development Authority.
Garden Jubilee includes a Garden Speaker Series, featuring multiple local garden and lawn experts covering a range of topics. Presentations will be held hourly from 10am-2pm on the stage at the Visitor Center, click on the Garden Jubilee web site for information on times, topics and speaker.
Please leave your pets comfortably at home. A Hendersonville City ordinance allows event organizers to exclude animals from the event space for the health, safety and welfare of the community, dogs, patrons, and vendors and their products.