Henderson County Public Library Main Library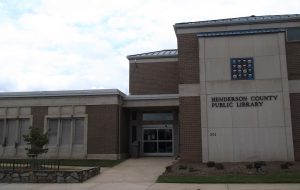 301 N. Washington St.
Hnedersonville, NC 28739
The Henderson County Public Library system is among the top mid-size county libraries in North Carolina. There are 6 branch libraries located throughout Henderson County. 

The Library offers a wonderful selection of reading materials, story time, events, classes and programs.

Computer use is available free for library card holders (patrons must have their library card number). Guests may purchase a computer use pass.

The Kaplan Auditorium is located in the Main Library on Washington Street.