Cradle of Forestry in America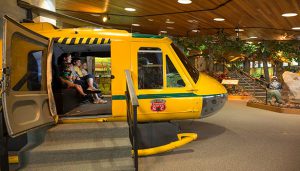 11250 Pisgah Hwy
Pisgah Forest, NC 28768
Open through October
The Cradle of Forestry in America is a 6,500-acre Historic Site within the Pisgah National Forest, set aside by Congress to commemorate the beginning of forestry conservation in the United States. Outdoor activities include two guided trails, which lead back in time to seven historical buildings, including a 1915 Climax locomotive and an old sawmill.
Reservations or Fees

Nature Trails

Dog Parks

Fishing

Hiking

Picnic Area
You can call the Cradle of Forestry during their normal business hours at 828-877-3130, or when they are closed, please call the Pisgah Ranger Station at 828-877-3265.